This New York deli offers customers free food if they can solve simple math problems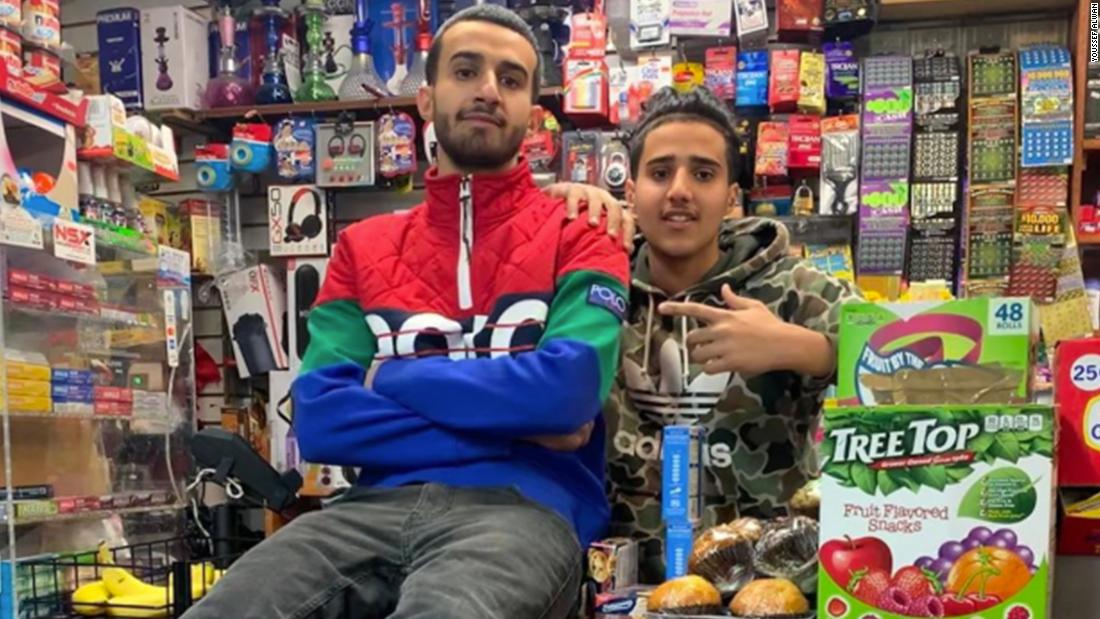 New York (CNN)A sandwich, a soda or maybe even a chocolate bar to satisfy a midnight craving: These are some of the many things you'd expect to find at a New York deli and convenience store.
To his customers, the 20-year-old college student is easily recognizable, and it's not just because of his bright smile and cheerful energy. Two weeks ago, Alwan decided to start playing a game with shoppers — and it's since gone viral.
The rules are simple: If you can solve a math equation, you get five seconds to grab anything you want off store shelves and have it for free.
The one thing you're not allowed to grab? His cat. (Yes, someone tried.)
View this post on Instagram
---
---